Description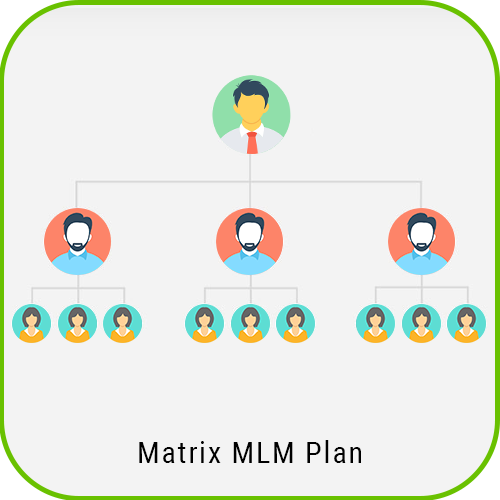 Matrix Plan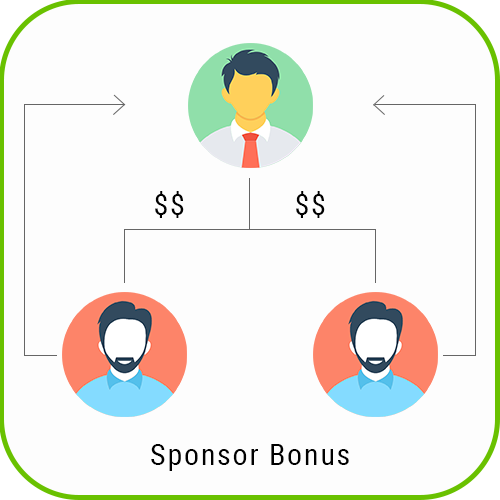 Sponsor Bonus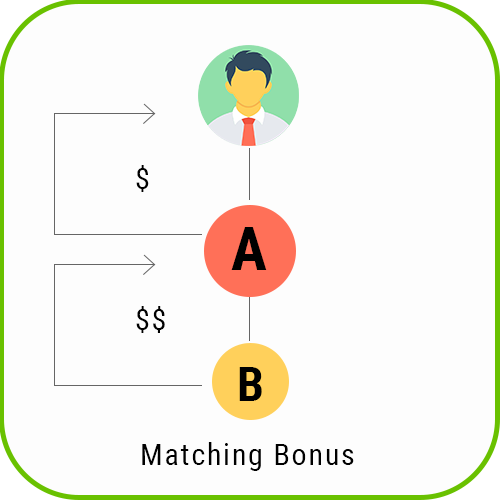 Matching Bonus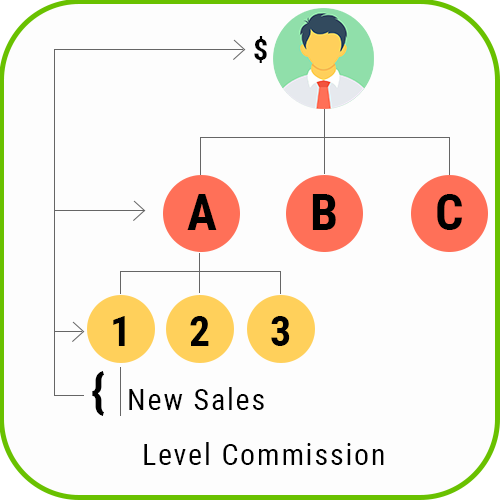 Level Commission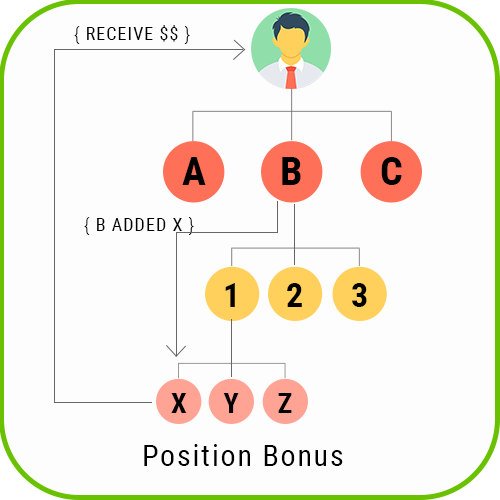 Position Bonus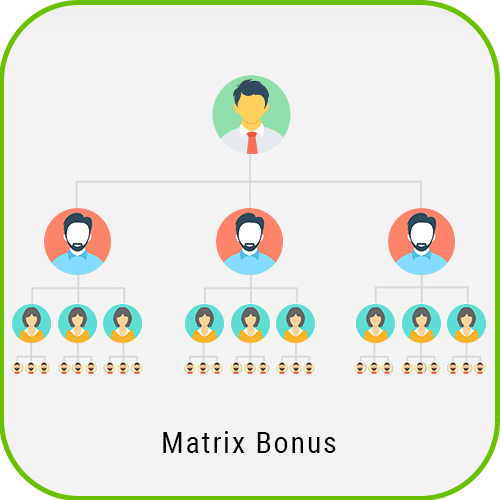 Matrix Bonus
In this Matrix Plan MLM Software, high level of matrix stability which makes the team always active by different types of income plans such as Binary plan, Sunflower plan, Pair income plan, and Compensation Plan. It is a simplified MLM plan when compared to all other MLM plans your teamwork places the members from left to right and top to bottom pattern of pyramid structure that main advantage of this script is even though once the level is completed means also the user remains active and can refer then add the members to their depth downline matrix structure under another distributor.
Our Forced Matrix MLM Software, on the user side, can join and get his sponsor ID to start the process. A distributor can add n number of refers to his downline and get the commission for it that location where the place is vacant below to the downline users but user earns the profit for every referral. User dashboard holds the details of genealogy, a total calculation for payout and sent a withdrawal request to the admin and manages the mailing system
MLM Forced Matrix Software has an admin panel which is the master control of every process in the MLM. Administrative dashboard has product details and stock maintenance, membership plan for users, level and reward commission management can set based on their need, transaction setting that minimum amount is fixes for withdrawal and payment gateway integration, by default PayPal is available for payment of membership plan and commission amount withdrawal also customize your payment gateway to the system. In Matrix MLM Software, for a better interactive experience, we are available 24×7 service and responds to your queries with an attractive offer of 1-year technical support.